Page 11
Kennet Avon Navigation Bath to Hanham Lock
---
Keynsham Hams - part 1
2014
2017
There is an overlap here with images on page 9.
2006
The river level is very high currently. (The smell here was very nice if you like chocolate.)
by Linda Bailey
2006
2005
2006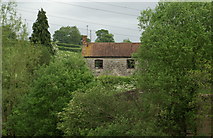 2010 - The dramway was a horse-drawn waggonway built between 1829 and 1833 to transport coal between Ram Hill Pit at Coalpit Heath and the River Avon below Keynsham for onward transport by water. The Kennet and Avon Canal Navigation Company being the main shareholder. Peter Lawson gives a detailed account of the dramway in
Link

MEP
The wharf used to load coal delivered here by the dramway, onto barges. I believe these disused buildings used to be the Weighbridge
by Rick Crowley
2010
The wharf used to load coal delivered here by the dramway, onto barges. The bridge goes over the Siston Brook just as it enters the river Avon.
by Rick Crowley
2006
---
Keynsham Hams - part 2
2006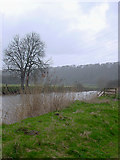 Looking across the river to the area called Keynsham Hams which is an area of rich wet grassland, enclosed in the medieval period. (Photograph taken at the intersection of 4 grid squares.)
by Linda Bailey
2005
2010
Looking upstream. The Trail follows close to the north bank of the river opposite Keynsham Hams. Cleeve Wood, on the left, is on the slopes at the edge of the flood plain.
by Derek Harper
2010
Between Keynsham and Hanham on the north bank. This land was once owned by Keynsham Abbey.
by Rick Crowley
---
---
Great Britain 1:50 000 Scale Colour Raster Mapping Extracts © Crown copyright Ordnance Survey. All Rights Reserved. Educational licence 100045616.
---
( Page
< < prev
1
...
6
7
8
9
10
11
12
next >>
)